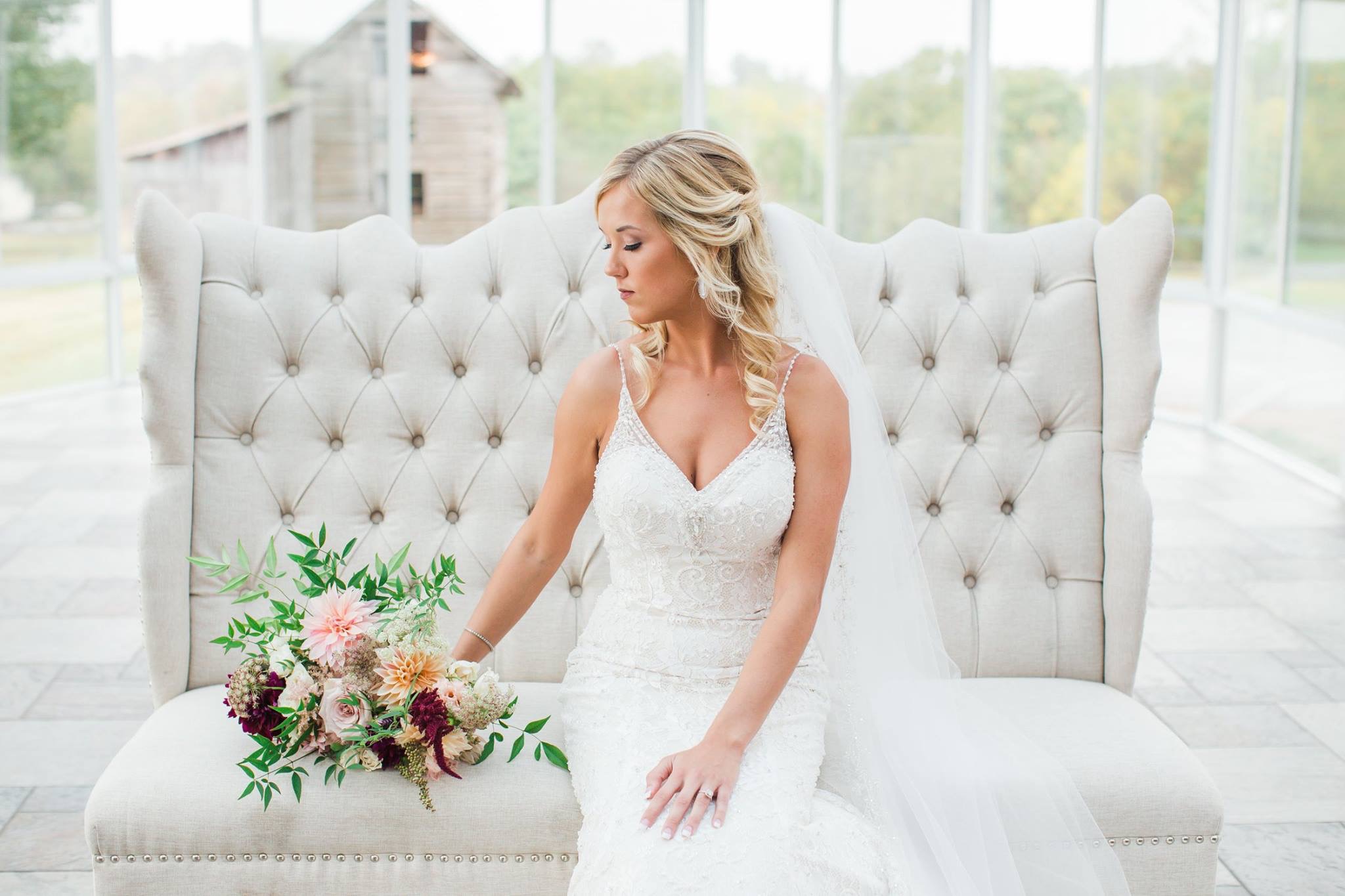 An artistic beauty experience
We specialize in on-location makeup for bridal parties, and most weekends we can be found working at the areas best wedding venues and salons, making convenience for our clients one of our top priorities. In addition to weddings, we also do makeup for anything else you can think of! And we are happy to accommodate small groups and individual sessions at our lovely studio, which is conveniently located in Wyndhurst. If a makeup lesson interests you, our hands-on classes are a lot of fun! For all our appointments, professional, artist-quality products are used to create a flawless look that lasts all day and photographs beautifully.
Best of bridal picks
We are so blessed to be on every major local wedding venue's Preferred Vendor list and to be referred by the top wedding planners and wedding photographers in the area as well. Lynchburg brides voted us one of their "Best Of Bridal Picks" favorite wedding makeup artists for the 2017/2018 Central VA Bridal Guide. And Borrowed & Blue awarded us a "Best of B&B Award" for Best Local Makeup Artist 2017. Please check out our Testimonials page to read more of what our clients and fellow wedding vendors think of our work!
Quality artistry
"When I set out to start my own business, a couple of things were very important to me- first, to offer quality artistry to my clients with an attention to detail that demonstrates my artist background; and second, to provide a level of experience and professionalism that reflects my training, certifications, and discipline in this art form." -Chantay, owner & lead artist
professional team
The part-time artists on my team have also ardently trained and adhered to these same standards and certification requirements. The result is a company and team that I am proud of, producing consistent results for our clients and setting the standard for truly professional, individualized client experiences.